The opportunity to meet new friends, leave town, work in a beautiful old czech style cottage and refresh foreign languages ​​is here!
At the cottage there will be around half foreigners, half Czechs. Please take this as an opportunity to meet new friends and practice english/czech or other languages, even if you are a beginner. The cottage is a safe place, without judgments.
What is coworking / coliving and how does it work in our cottage? Scroll down for more information!
Which languages will you be able to practice?
English and Czech for sure. The rest depends on the nationalities of the participants. Until now there are participants from: .. to be filled
Date : 20.-23.11.2022
(

arrival is on sunday from

18:00/ monday morning, departure is on wednesday until 19:00, possibility to leave sooner, arrive later, as you want/need)
Who is this event for?
Come if you want to meet new people, enjoy time together after work, enjoy a beautiful cottage in beautiful nature and practice languages!
Which places for work are waiting for you?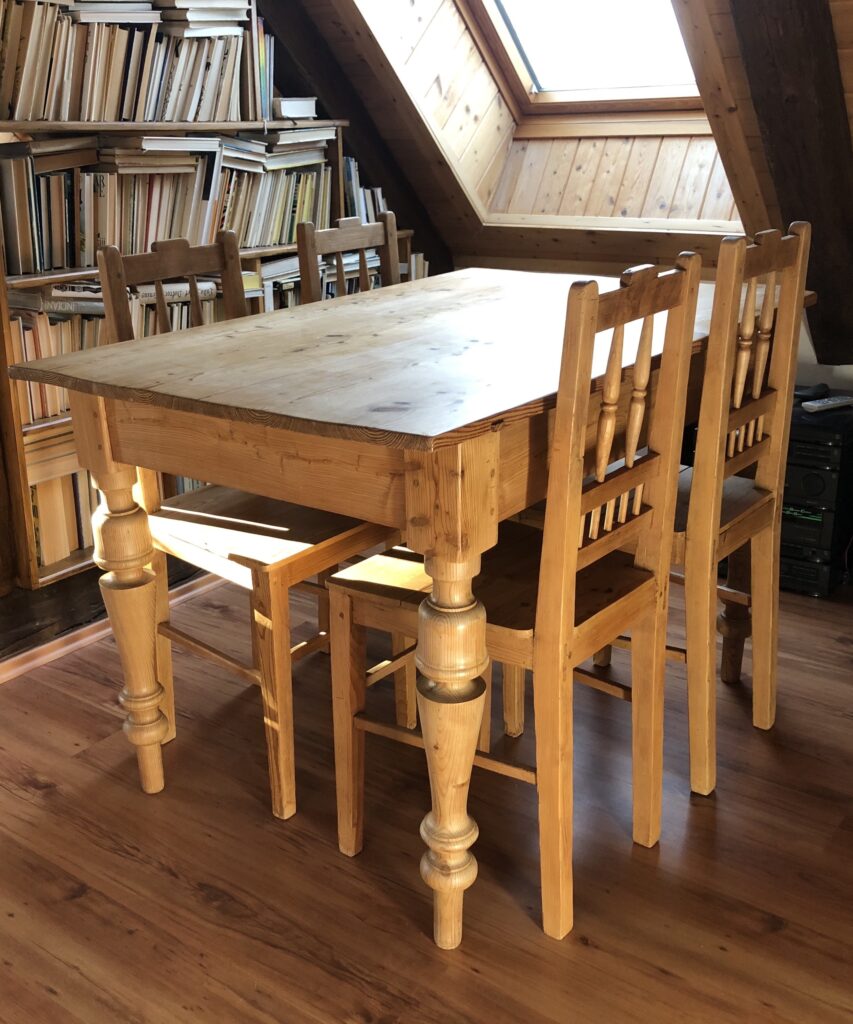 Price & rooms
Price for the stay is 2500 czk/ person for 3 days / 3 nights.

The rooms have two to four beds, while their "quality" is similar – those with fewer beds have less space.
What is included in the price:
heating, electricity, water
sheets / towels
outdoor hot tub, billiards, table tennis
lots of comfortable places for work, space for collective activities
beautiful space by the fireplace & wood
big garden & forest
language practice & new friends from abroad and from the czech republic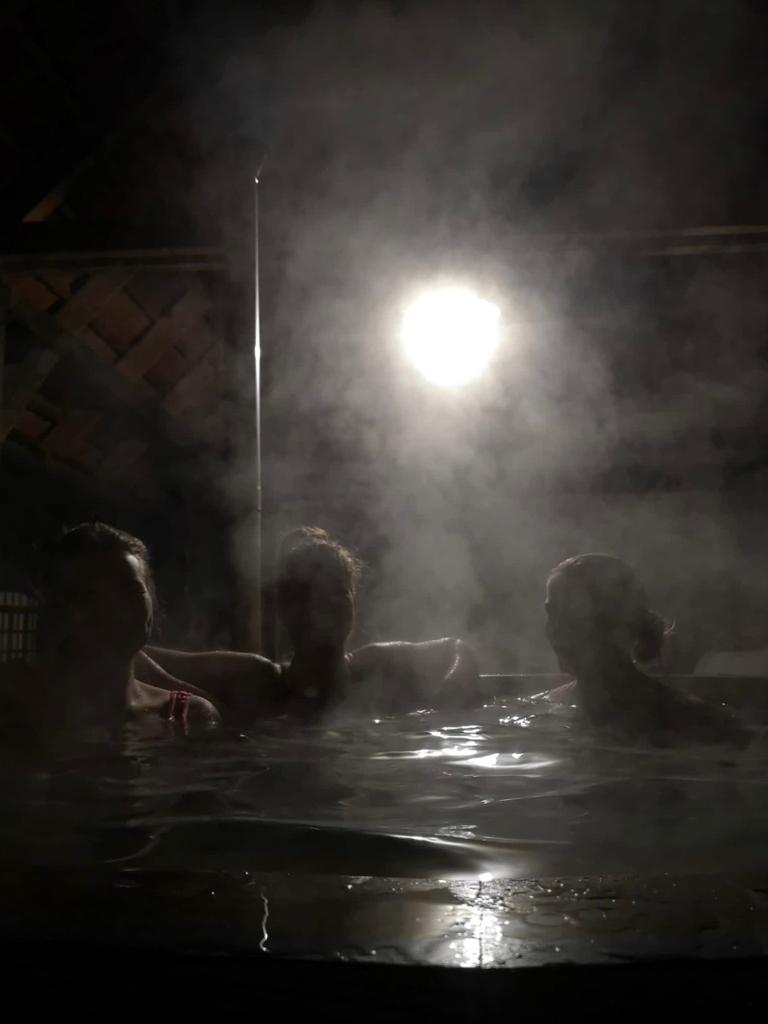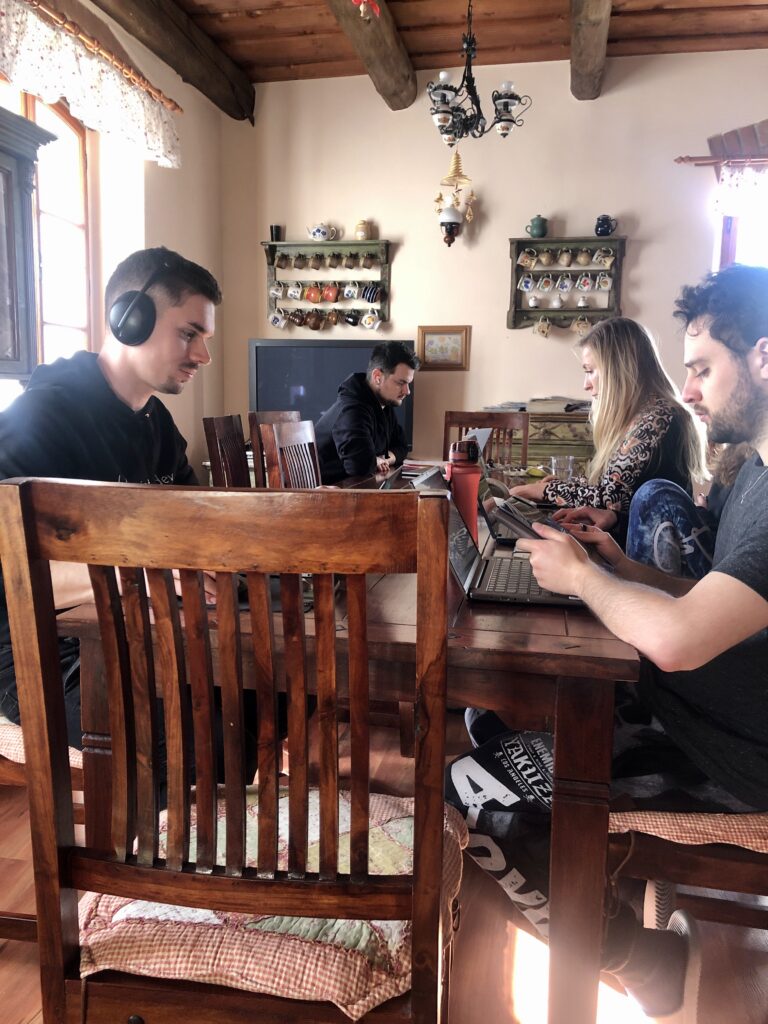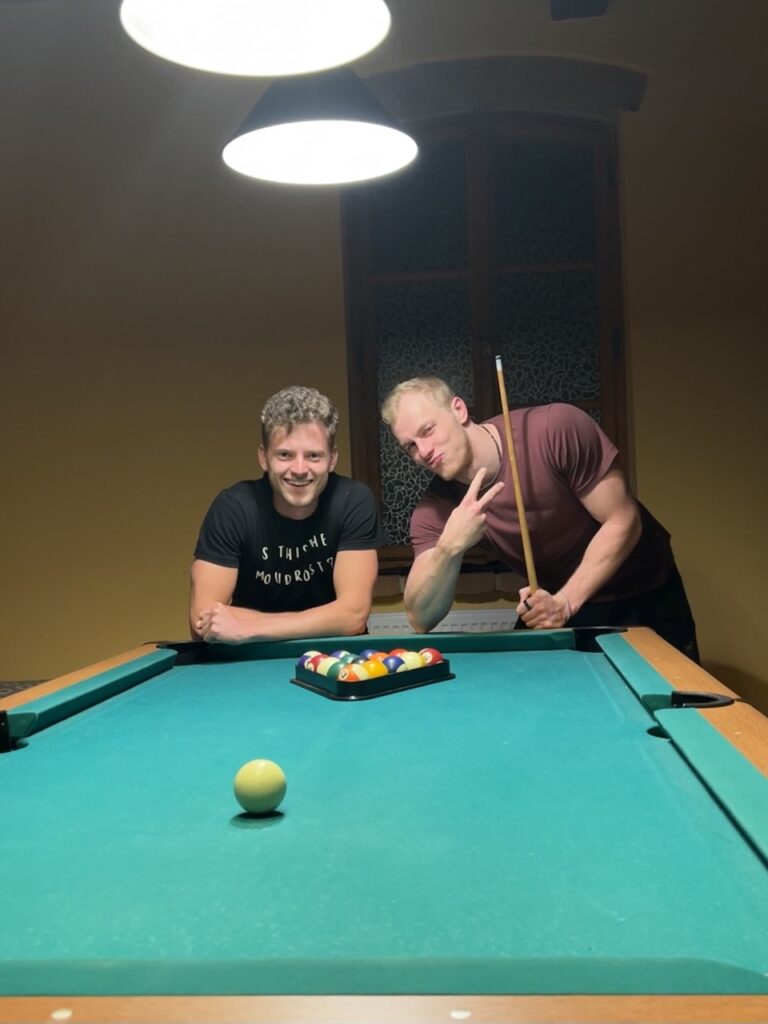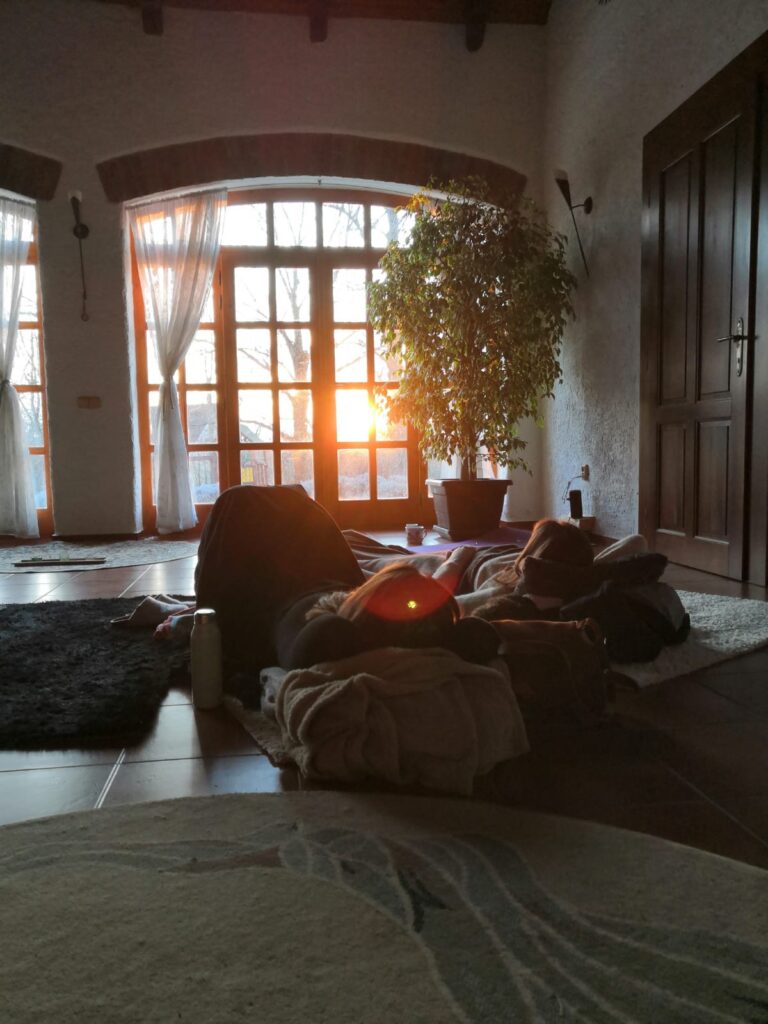 Food:
Everyone brings their own food, we are usually cooking lunches together. In the last coworking, somebody cooked lunch for 3-4 people, the next day somebody else did the same. So you get to cook lunch only once, but still have warm food 🙂
There is Tesco supermarket, 7km away. Big and fully equipped kitchen is avaliable.
Please, take food to the fridge only for maximum 2 days, we can go shopping after. So everyone can fit there :).
Location & transportation :
The cottage is in district Chrudim, approx 150km from Prague, 110km from Brno, 115 km from Olomouc. It's in the middle of the Czech Republic.
We will try to arrange carpools so everyone can have the most comfortable way to get there!
from the West side we reccomend meeting point in Pardubuce, then continue with some driver 25 km to the cottage.
From the east direction meeting point could be in Česká Třebová / Svitavy.
From south Pelhřimov / Jihlava
Please let us know if you plan to take a car.
Capacity: around 5 czechs, 6 foreigners
---
If you want to come, just fill the form :
Or call to a number +420 723 186 508/write an email to chalupa.podhora@gmail.com
Coworking / Coliving, what is it?
Coworking is a random meeting of people with a common goal – to share a workspace for work or study. A space that motivates and inspires.
Ideally, participants can help each other in the projects and things they are working on. At work and in life.
Coliving means that you will not go home after work, but you will live together in this beautiful cottage, enjoy its possibilities and the program together with others.
A beautiful roof over your head and other kind souls who are happy to come for change and inspiration await you at Chalupa Podhora.
Everyone will enjoy their stay as they want, but the main intention is to work on our own things during the day and have nice evenings together. By the fireplace, in the hot tub, talk and share. or curl up with a book, alone, each in his own way.